Today I've partnered with
The Baby Cubby
to share with you a new piece of functional art I've recently added to Samuel's room.
Sam is getting to the age where he is starting to collect things that have meaning to him like his artwork or special pictures.
This Petal Lane famed magnetic board
from
The Baby Cubby
is absolutely perfect for him and his room! I like to think of it as art that can grow with your child. It's beautiful all on its own so you can leave it empty during the nursery/early toddler years, and since it's magnetized it makes the perfect backdrop for holding special items they start to collect as they get older.
WHY BABY CUBBY IS DIFFERENT:
There are a ton of baby stores, but I'm impressed with how
Baby Cubby
is separating themselves from the herd. Our family has exited the baby stage, but I still remember how difficult and time consuming researching baby products/gear was. I'm convinced price shopping has taken 5 years off my life. The Baby Cubby team is made up of parents who get it, they know your time is precious and therefore they've done all of the research for you offering only the best and safest gear (check out their
gear guide here
). They also price match, even Amazon, so you know you're getting the best deal. And then there's free shipping everyday on orders over $49!
If you're near the Lindon, UT area you are in for a treat! You can pull up into one of their "drive-up stalls" at their storefront and someone will come out to the car to place your order and then bring it out once it's ready! That way you don't have to wake a sleeping one or go into a store with a cranky-didn't-take-a-nap one. Someone's using their noggin' here! But if you do make it out of the parking lot into the store they have a play area for the kids and a massage chair for you. You can even check out and support local vendors in their pop-up shop.
So they've got the baby gear thing down, but their decor game is also spot one. And not just for the babies! They have the
sweetest decor items
that are perfect for big kid rooms and playrooms. I'm loving their
Petal Lane pieces
and could even see some of them in a grown up office space or kitchen command center. Here are a few of my favorites:
SOURCES:
dream big
//
soar
//
map
//
love
//
be happy
//
good vibes
//
dinosaur
//
you're my favorite
Which is your favorite? I was so close to going with that large "love"!
Now through August 19th
The Baby Cubby
is offering readers 10% off their purchase with PROMO CODE: westermanfam10
Happy shopping, and I hope you all have a great weekend!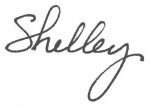 Disclosure: I was provided with the art shown in this post; however, all opinions are my own.
Save
Save