Sometimes I sit back and wonder what I would do if I started from scratch in my living room. Ever do that?
I've been a fan of
Arhaus
for a while. The whole fam went into one of their gorgeous stores not too long ago and I drooled over everything. Like most things, it's so much better in person. Unfortunately I was snapped out of my dreamlike state when I when I noticed some commotion over where my husband and Sam were. Apparently Sam managed to screw the lid off his thermos and spilled milk all over their floor. Their staff was so incredibly kind about it, but you had better believe there was a moment where I thought about escaping and pretending I didn't know my husband or son :D
What's your favorite part? I keep eyeing the media console since ours is beat to a pulp. But that sectional (which I never thought I would say) seems dreamy. Seriously, how amazing would it be to be able to lay out on the sofa and not have kids trying to sit where your legs are? Mmmm... I'm daydreaming about it right now...
UPDATE:
I was just back over at their site and noticed they are having their
Anniversary Sale
- up to 40% off, and I checked out all of my picks from the design board and they're all on major league sale!!!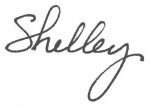 Save
Save